Hello my dear Followers , guess where i was yesterday ????? Six Flags!!!! Man i hav'nt been there since i was only a baby lol. Yesterday was my 2nd time going to Six Flags in my life , so far. Anywho It was just me and my Bf who went . The first thing we did was go through the wild safari and i took lots of pictures of the animals . Some of the animals were even in the middle of the road lol !. Then after we went through the wild safari we went into the Theme park .
The first ride we went on was the teacup ride,

mind you my Bf got a real kick out of spinning the teacup around at an Insane rate and seeing me suffer as i almost got whiplash. After the ride i was so dizzy that it seemed the room was spinning , literary .
The next ride we went on was the new Sky Screamer , which made me realize my fear of heights, yet at the same time it was refreshing birds eye view on the park.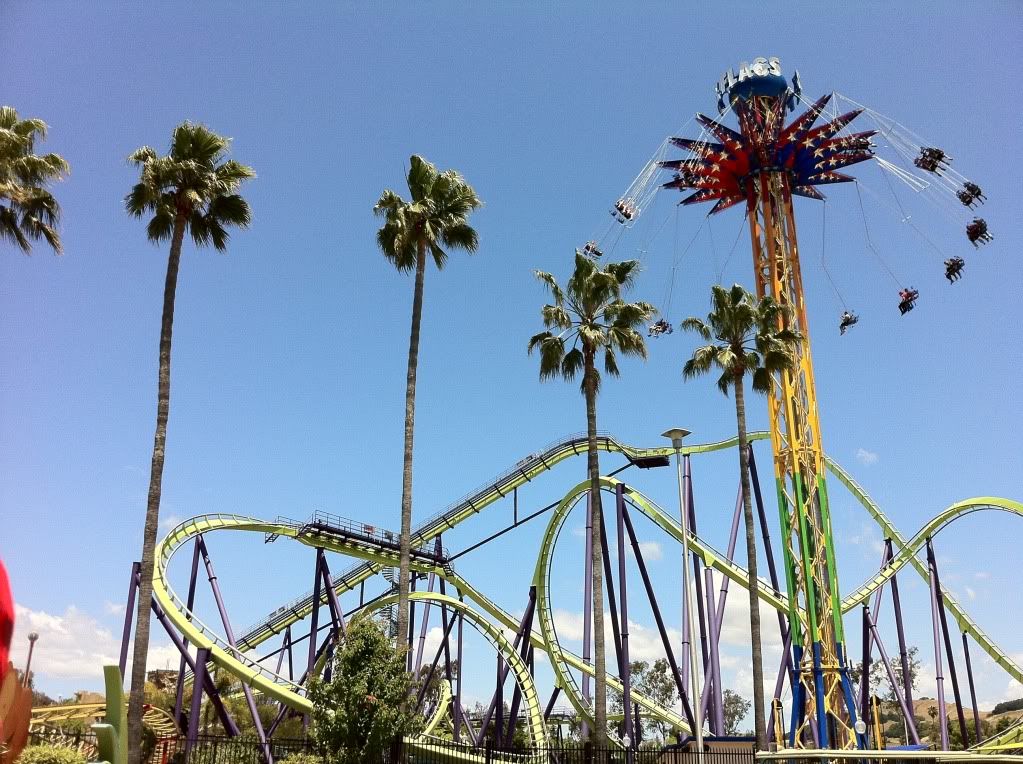 The 3rd ride we went on was another spinning ride . It was in the form of a big round caged cirlcle and inside the circle were single slots for people to stand in . This ride is similar to the UFO ride except your outside and you dont slide up on a mat. Then after that ride we went on a boat ride , after that we went on Nitro , then on the batman roller coaster.
After all those rides it was time for lunch in which we went to Jonny Rockets and by the time we got our food it started to start to rain slightly. So because of this we moved to a covered patio were we ate our food at . After we finished eating it started to rain harder so we had to take shelter in a gift shop. In the shop we both got furry hats , i got a pink wolf and he got a blue ox hat. I also got a small keychain too. By the time we were down shopping it had stopped raining and we started to walk around outside again. However by this time there were massive long waits for all the rollercoasters . We wanted to go on superman but it was a 90 min wait and we were'nt in the mood to wait that long . So seeing nothing else to do we decided to go home early, however i still had fun .