Ghost Stories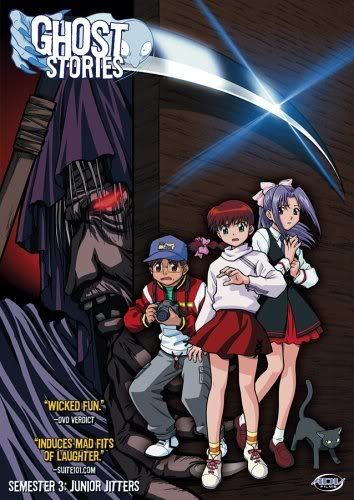 Summary:

What do you get when you mix a Jew , a Christian, a Horny boy, a Devil black cat, a normal girl and her retarded brother, and ghosts trying to take revenge?
Ghost Stories is the most crack-filled anime show I've ever watched , poking fun at race , sex , religion , famous people/businesses and anything else they can make fun of.
When Satsuki and her brother moves to a new town after her mother dies and attends a new school. She soon finds herself and her new friends are in for the fight of their lives after evil spirits are set loose over the town.
Animation Quality:

Old School
Characters Personality:

5/5
Genres :

Mystery, Horror, Supernatural
Website to watch :

Dubhappy.com
Please Comment and Subscribe